This campaign was founded in the belief that despite our diversity, we as global citizens can self-organise and claim what is rightfully ours; the chance to live a decent life, if not live our dreams. Ironically, the biggest chance of my career has been working alongside Sir James Mirrlees, and my dream is for peoples to stand together in our fight, a fight which is not just against poverty and the threat of environmental collapse but raw inequality. It's hard to imagine a more worthwhile cause. Working with NGOs and grassroots activists through founding Fortune Forum has been the most energising experience of my journey.
Renu Mehta
Founder & President (Volunteer), Co-Author MM Aid Model, Fortune Forum Charity Founder
Disparity Filmmaker and Tiger Tim creator

So we have a very few European countries that have shown generosity, solidarity and wisdom. Because it's not only generosity, it's not only solidarity, its wisdom. If you do not support developing countries struggling against poverty, you help create social tensions, political instability, conflicts, of course exacerbated in many situations by poor leadership in these countries, so what do you do, you end up with refugees flocking to your doorsteps. So it is really myopic, thinking you can resolve your problems, your deficits, by sacrificing overseas development budget.
H.E. José Ramos-Horta
Co-Chair (Volunteer), Nobel Peace Laureate 1996, Timor-Leste President
As director of an international conservation charity, I have worked in international development for over 10 years at Save the Children and WaterAid and sat on the board of the International Broadcasting Trust. During this time I travelled extensively in developing nations and seen the desperate need for real aid on the ground. Band Aid started people giving to emergencies the Real Aid campaign goes beyond Elastoplasts treating the underlying causes of global poverty, providing a lasting solution. I have known Renu since 2006 and share her passion for alleviating global poverty- join us in championing the Real Aid cause.
Paul Hetherington
Real Aid Rapporteur (Volunteer) & Buglife Director of Fundraising & Communications

The Real Aid campaign has given me the opportunity to apply the skills and understanding I developed through my studies in the field of politics to a cause that has the potential to improve the lives of millions the world over.
I am privileged to find myself in a role where I can contribute to something much larger than myself, while also working in an environment which is rewarding, satisfying, and ultimately going to lead to the betterment of humanity.
Oliver Mihell-Hale
APPG for Aid Match Coordinator (Volunteer)

I have a background in documentary film-making and I have always been interested in the world around us. When I found an opportunity to work for Real Aid, I knew it was a very good chance for me to develop my skills and interests further. I'm very glad to be a part of the team that produces meaningful content focusing on global poverty. Working for Real Aid gives me a chance not only to utilise my technical and storytelling skills but also to contribute to a higher purpose.
Kasia Jarco
Production Coordinator

I am honored to be part of a team that seeks to bring about social change, especially one that could potentially change the lives of millions. It gives me great pleasure to be part of a movement that encourages governments, especially those in the developed world, to reform the aid system so that it has the most effect on those who especially need it. I am especially privileged to get the opportunity to contribute in supporting a framework that could be used to tackle poverty, as well as work with those who are as equally committed to the eradication of poverty and the betterment of society.
Saron Tadele
Policy Officer
It's a privilege to be able to be a small part of this incredible, and visionary Real Aid Campaign. It gives courage and hope to be within this amazing campaign which has the potential to bring positive change to lives of millions of disadvantaged fellow human beings around this planet. I feel honoured to be a part of it and I am energised to continue to deliver and build a better product every day in every way.
Emrul Kayes Raceme
IT Maintenance (Volunteer)
We would like to wholeheartedly thank our amazing supporters, volunteers &  former personnel: Guido Barbato, Martin Burns, Hugo Camacho, Lourdes Danon, Hien Dinh, Emile Lloyds-Fundi, Jessica Grande, Isabelle Greenstock, Emily Harding, Hur Hassnain, Yasmin Ibrahim, Xinqian (Nancy) Jiang, Malcolm Keight, Aanisah Khanzada, Andreas Kirkinis, Inna Kirsanova, Lauren Kramer, Lindsey Krummell, Luisa, Fathum Mahamed, Nevada McEvoy-Cooke, Mark Middleton-Smith, Mark Owen, Laura Palomino, Dr. Bola Olabisi, Rebecca, Sergio Restrepo, Sam Ryan, Sarah, Scott Saunders, Lenora Skeet, Sonya Stefanova, David Tsui, Musa Uzzaman, and Isabelle Wirton.
Peter Langley
Legal Counsel (Volunteer), Origin Ltd, Founder & MD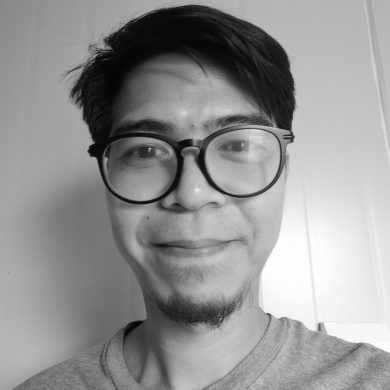 As a an artist who believes that our talent and skills as humans are innate and has a purpose, not only to our own lives but to the world we live in. I am honoured to be part of the Real Aid Campaign enabling me to share my talent and fulfil that purpose. The MM model's potential has inspired me to continue to craft ideas, deliver, and ultimately help in attaining its goals.
Mayj Amilano
Tiger Tim Series Animator

In the light of common concerns about Government aid being misused by corrupt individuals in supported countries, the MM Model of aid strikes me as a brilliantly common-sense idea which should be adopted by all governments worldwide. It ensures that Government aid goes directly to where it is needed, and where it can be used most effectively by NGOs in the field.
Julian Tewkesbury
Tiger Tim Ident Animator
We live in the most prosperous and plentiful moment in human history, so it is particularly perverse that even now there are still people who struggle with the basic necessities of a happy life. As I learned working on the film, the MM model seems to be a great way to generate more and more effective resources for this and other important global issues and therefore can only be a tremendous good for the world.
Red Bennett
Tiger Tim Music Composer

Sir James Mirrlees Tributes
Tributes have been paid to Sir James Mirrlees (1936-2018), Emeritus Professor of Political Economy at Cambridge and a Fellow of Trinity College, who also taught at Oxford and in America, and played an important role at the Chinese University of Hong Kong. In 1996 Sir James won the Nobel Prize in Economic Sciences with Professor William Vickrey, of Columbia University, for their research on the economic theory of incentives when information is incomplete or asymmetric. Sir James was knighted in 1997. Writing about his life for the Nobel Foundation, he said: '…it was indeed economics I wanted to do, because I kept discussing it with economist friends, and they didn't make sense to me; and because poverty in what were then called the underdeveloped countries, seemed to me what really mattered in the world, and that meant economics.'
Working with the Institute of Fiscal Studies, Sir James chaired the Mirrlees Review, which brought together a group of international experts to identify the characteristics of a good tax system for developed countries, to assess to what extent the UK tax system met those characteristics, and to recommend reforms to that end. The Mirrlees Review, published in 2011, remains an internationally influential plan for comprehensive tax reform. Sir James was Visiting Professor at MIT, the University of California, Berkeley, and at Yale. Between 1968 and 1995 he was Edgeworth Professor of Economics at the University of Oxford and a Fellow of Nuffield College. He returned to Cambridge as Professor of Political Economy, a position he held until retirement in 2003. Jim Mirrlees was one of the leading economic theorists of the 20th century. He was known for combining a formidable intellect with a gentle and kind personality. With deep moral values, Jim Mirrlees held a strong commitment to making the world a better place, particularly in the context of economic development and overcoming poverty. His kindness towards his students was legendary – and they were devoted to him.
I had always seen the less developed economies as my major interest, but in my career as an academic I was often diverted into other fields, especially public finance and pure economic theory. I was lucky enough to win a Nobel Memorial Prize for work in economic theory related to taxation. It was wonderful to be able to apply ideas from development economics and from public finance when I was challenged to suggest how more resources might be generated for development aid, and a grand opportunity to work with Renu Mehta to formulate the MM model.
Sir James Mirrlees (1936-2018)
Former Honorary President (Volunteer), Co-Author MM Aid Model, Nobel Laureate Economist 1996
Sir James wife Patricia said: "Jim was brilliant and yet he was modest and lived simply. He gave generously of his time and knowledge as a teacher and supervisor in Oxford and Cambridge and as the Master of Morningside College. He was deeply loved and respected and will be sorely missed. His great life is over, but Jim will live on through his work and those he inspired."
The Nobel Laureate, Professor Amartya Sen, who is Thomas W Lamont University Professor at Harvard, and a Fellow of Trinity College, paid tribute to his colleague and friend. "Jim Mirrlees was an outstanding economist, a fantastic teacher, a great human being, and – more personally – a wonderful friend. I will miss him as long as I live."
Oliver Simon D'Arcy Hart, the Andrew E. Furer Professor of Economics at Harvard University. He received the Nobel Memorial Prize in Economic Sciences in 2016. "I wanted to write a few words about what Jim meant to me. Jim has been a towering figure during the whole of my career as an economist and it is going to be hard to come to terms with the fact that he is no longer with us. All economists have been deeply influenced by Jim, but for me the effect is stronger since, although I was not a student or colleague of his, I was an economic theorist working in Britain during my formative years and Jim was the Mount Everest, whose peak we could not reach but might hope to glimpse. Jim's work will live on forever. His 1971 optimal income tax paper is one of the truly great papers in economics. Almost every week one of my colleagues mentions it in connection with some new paper they are writing. And his work on moral hazard really started off the huge literature on that topic that now exists."
Lord  Stern, professor of economics and government and chair of the Grantham Research Institute on Climate Change and the Environment at the London School of Economics. He said "He was by far the most important influence on my professional life. His guidance and friendship meant so much. For Jim, fostering development and fighting poverty were at the core of his life. His morality and values were deep and strong but he was also warm and understanding. He could never behave like the narrowly self-interested individual maximisers portrayed in his models. Always modest in style and language. He was the finest and most decent of individuals as well as a brilliantly original thinker. It was an extraordinary privilege to have known him for fifty years."
Professor Sir Partha Dasgupta, Frank Ramsey Professor Emeritus of Economics at Cambridge, Fellow of St John's and Honorary Fellow of Trinity, said: "James Mirrlees' moral seriousness, allied to dazzling mathematical skills and an unerring eye for building minimalist economic models were reflected in some half-dozen articles that together constructed the theoretical foundations of public economics. To those of us who were privileged to observe his academic life at close quarters, it was also a source of amazement that he found it entirely right and proper to spend more time on his many students than on his own writings. He was unquestionably one of the most influential economists of the final quarter of the last century."
Sir Timothy John Besley, Professor of Economics and Political Science and Sir W. Arthur Lewis Professor of Development Economics at the London School of Economics. "As I reflect today on losing Jim, it also makes me realise how much he has left for us. The frameworks he developed are a fundamental part of economics. They allow economists to shape interventions that can make a positive difference to people's lives. They have genuinely changed how we, as economists, approach a class of problems. So even though Jim was modest beyond compare, I feel that now is the time to be immodest on his behalf and rightly proclaim him as one of the greatest economists of his time. My personal debt to him is huge and my admiration unbounded."
Professor Sir Richard Blundell, Institute for Fiscal Studies and University College London:   "Jim Mirrlees was a remarkable and hugely influential economist. He revolutionised the way we think about incentives and inequality in policy design. Most notably in the area of tax design but with far reaching implications across many areas of economics. Understanding incentives and behaviour under asymmetric information remains at the heart of modern economics and is as live an issue now as it was when Mirrlees was awarded the Nobel prize more than 20 years ago.  Although much of his published work was on the development of fundamental new theory, the implications for economic policy were never far from his mind.  Working with IFS, as Chair of the Mirrlees Review, his insights laid out a coherent plan for comprehensive tax reform.   A wonderfully kind person and a delight to work with, he will be deeply missed by us all"
John Anderson Kay, CBE is a visiting Professor of Economics at the London School of Economics and has been a fellow of St John's College, Oxford, since 1970 said "I will always be grateful to Jim Mirrlees, without whom my life and career would have been very different, and much less rewarding in every sense. Over the last 50 years I have met a few, but only a few, people who rival him in intellectual distinction, but none who were able to combine that distinction with such kindness and humility. He was before everything else an admirable individual who will be missed by everyone who knew him."
Professor Hamish Low, a Fellow of Trinity, paid tribute to his colleague – "a striking role model for how academics can make a real difference. 'Jim's influence over economists from across the discipline is unparalleled. This influence stems from a huge commitment to listening and discussing research with students, junior researchers and colleagues, a willingness to share ideas and a generosity with his time that has benefited all of us. This was alongside his own truly path-breaking research that changed the way we think about incentives and inequality. He is a striking role model for how academics can make a real difference."
Renu Mehta, Co-author MM Aid Model said "I join the ranks of eminent figures who pay tribute to my late colleague and incentive behind the MM Aid Model, Jim is the other M! I miss his immeasurable genius and congeniality. Jim was the miracle of my career; his humility demonstrated by way of working with a non-economist like me so as to jointly express our deep sense of purpose in our shared fight against poverty was a huge privilege. It was a gift from the clouds to have a towering intellect such as Jim, who officially was my co-author but unofficially my mentor, encouraged and embraced my intellectual ideas truly as an equal, he was devastatingly modest. What a profound contribution of over a decades work to bequeath to our organisation, and more crucially to humanity. He was constant in his commitment to The Real Aid Campaign and Disparity Film is dedicated to his memory, I am carrying on right where we left off; in the fight for justice and human dignity. Thank you deeply Jim for this tremendous honour."