Prof. Abhijit Banerjee
Nobel Laureate Economist, 2019 for his "experiment-based approach" to tackling global poverty, and using randomised control trials to discover which educational outcomes or child health initiatives actually work. He is currently the Ford Foundation International Professor of Economics at the Massachusetts Institute of Technology (MIT). He is co-founder & director at the Abdul Latif Jameel Poverty Action Lab (J-PAL). Author of Poor Economics: A Radical Rethinking of the Way to Fight Global Poverty. Winner of the Goldman Sachs Business Book of the Year 2011.
Prof. Noam Chomsky

Considered the founder of modern linguistics, Noam Chomsky is one of the most cited scholars in modern history. He is an Institute Professor & Professor of Linguistics emeritus at the Massachusetts Institute of Technology (MIT) and the author of over 100 books on topics such as linguistics, war, politics, and mass media. His most well-known are; Manufacturing Consent: The Political Economy of the Mass Media, Understanding Power, Hegemony or Survival, Who Rules the World?
Sir Paul Collier

Professor of Economics and Public Policy at the Blavatnik School of Government, Oxford University. From 1998–2003 he was Director of the Research Development Department of the World Bank. Author of The Bottom Billion.
Prof. Ian Goldin

He is currently Oxford University Professor of Globalisation and Development and was the founding director of the Oxford Martin School from 2006-2016. From 2003-2006 he was Vice President of the World Bank. Author of; Globalisation for Development, The Butterfly Defect and Divided Nations.
Jonathan Granoff

President of the Global Security Institute, which aims to eliminate nuclear weapons through international cooperation & security based on the rule of law. Senior Advisor of the American Bar Association's Committee on Arms Control and National Security and former Vice President of the UN NGO Committee on Disarmament.
Amir Dossal
Founder & President of the Global Partnerships Forum, a knowledge platform to provide change makers with tools to build innovative partnerships to address economic and social challenges.
He was also former Executive Director of the UN Office for Partnerships, established in 1998 to manage $1bn donation by Ted Turner.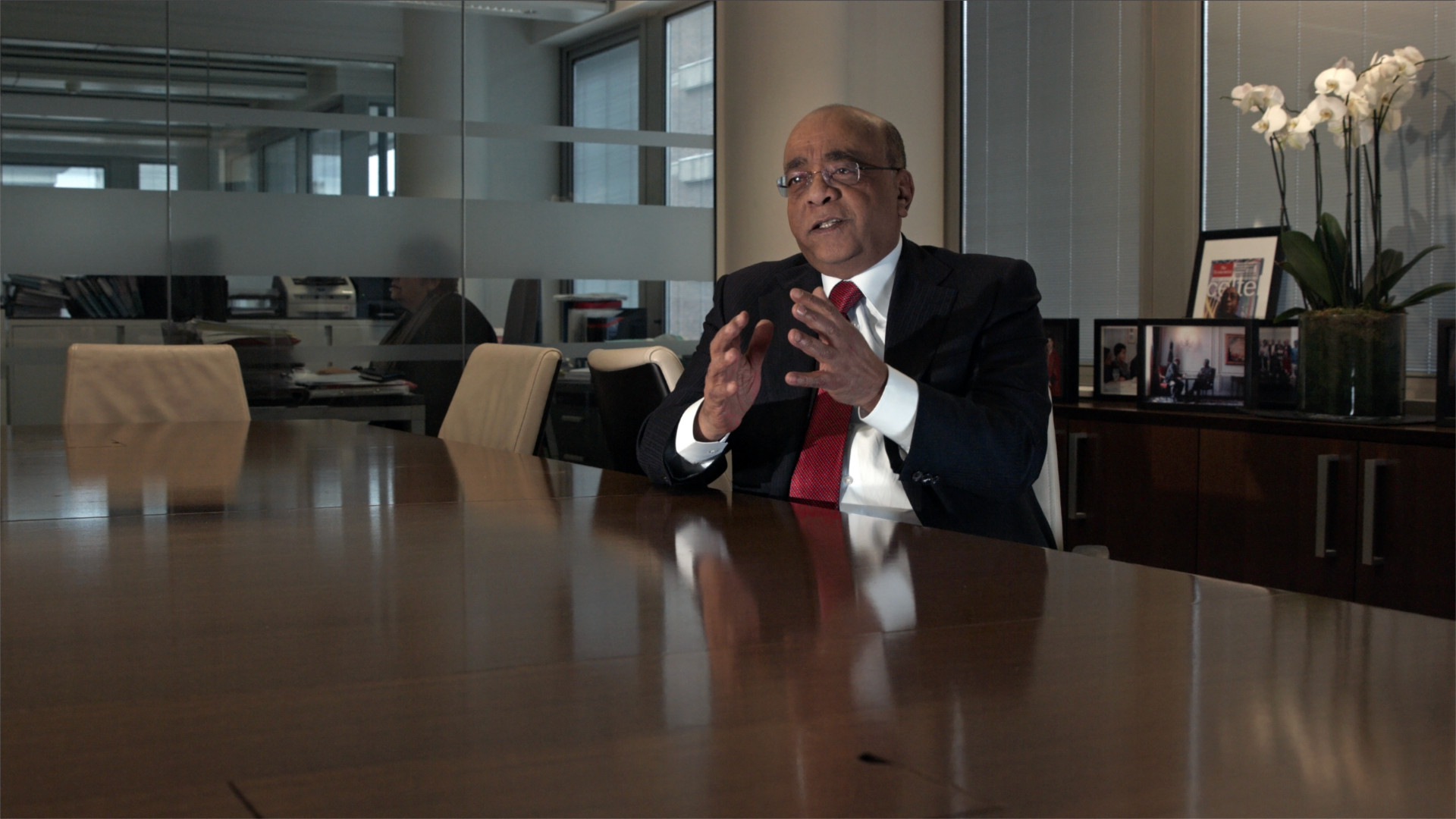 Dr. Mo Ibrahim

Founder and Chair of the Mo Ibrahim Foundation established to support good governance and exceptional leadership in Africa. Founder of Celtel telecommunications company and billionaire philanthropist. Ibrahim has pledged to give at least half of his wealth to charity by joining The Giving Pledge.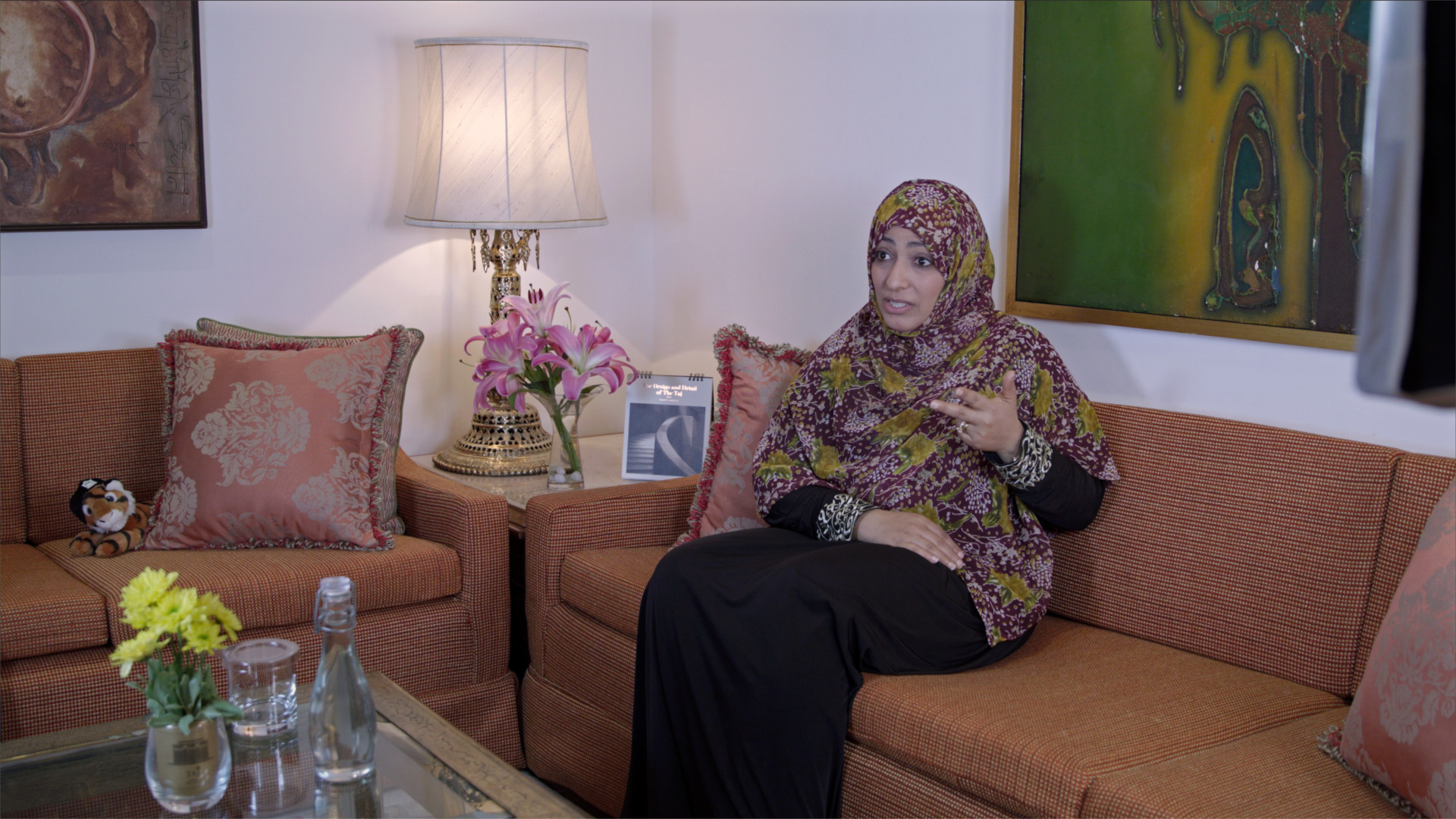 Tawakkol Karman

Known as "The Mother of the Revolution", winning the Nobel Peace Prize in 2011 for her work in nonviolent struggle for the safety of women and for women's rights to full participation in peacebuilding work in Yemen. She leads the group "Women Journalists Without Chains," which she co-founded in 2005. Author of Iron Jasmine: How an Arab Woman Led Her Country's Fight for Democracy.
Kerry Kennedy

President of Robert F. Kennedy Human Rights, an organisation devoted to the pursuit of justice through strategic litigation on key human rights issues, educating millions of children in human rights advocacy and fostered a social good approach to business and investment. She is the author of Speak Truth to Power: Human Rights Defenders Who Are Changing Our World.
Sir Ben Kingsley (Narration)
Academy Award-winning actor, appointed Knight Bachelor of the Order of the British Empire in the Queen's New Years Honours for his services to drama.
F.W. de Klerk
Former South African President (1989–94), brought the apartheid system of racial segregation to an end and negotiated a transition to majority rule in his country. Nobel Peace Laureate 1993 jointly received with Nelson Mandela, for their collaboration in efforts to establish non-racial democracy in South Africa. Author of
The Last Trek: A New Beginning: The Autobiography.
Philippe Leruth
Belgian journalist and trade unionist Philippe Leruth, is the President of International Federation of Journalists (IFJ), the world's largest journalist membership organisation with 600,000 members. In his IFJ speech, Leruth pointed the unity and the financial situation as the main challenges he will be facing during his 3-year mandate.
Vijay Mehta
Renowned author and global activist for peace, development and human rights. The co-founder and Chair of Uniting for Peace, an organisation dedicated to the promotion of Peace, Security and Disarmament, United Nations, Human Rights, International Law, Development and Poverty Reduction. Authored many books including: How NOT to go to War, Peace beyond borders & The Economics of Killing: How the West Fuels War and Poverty in the Developing World.
Co-presenters
Sir James Mirrlees
Nobel Laureate for Economics 1996 for his ground-breaking work on the economic theory of incentives under asymmetric information. His economic models, looking at 'moral hazard' and 'optimal income taxation', are standards taught in the discipline. He currently holds the titles of Emeritus Professor of Political Economy at the University of Cambridge and Master of Morningside College at the Chinese University of Hong Kong. Sir James is co-author of the MM-Aid Model a policy initiative aiming to dramatically increasing the volume of aid, optimizing its effectiveness and apply proper accountability of aid funds. Author of Welfare, incentives, and taxation & Dimensions of Tax Design: The Mirrlees Review.
Renu Mehta
Renu Mehta founded Fortune Forum, a registered charity, in June 2006 to innovate responses to the global challenges of poverty, climate change and preventable diseases through its high-level convening and campaigning work. Its convening work brings together leading philanthropists, global leaders and celebrity activists to share their ideas, influence and resources for social change.
Mehta is widely recognised for her joint policy recommendation; The MM (Mehta/Mirrlees) Aid Model, an aid rescue plan co-authored alongside Nobel Prize winning Economist Sir James Mirrlees, which sets out to raise $100b per year towards increasing and improving the delivery of global development aid. The MM Model ideas have already influenced UK Aid policy, such as using aid budgets to match private sector donations which has been taken on by Government to the tune of over $300m and will positively impact, over 100 million lives.
Jan Pronk
Former Netherlands Minister of Development Cooperation and one of the most influential persons in the field of development in the Netherlands. Deputy Secretary General of the United Nations Conference for Trade and Development 1980-1986 (UNCTAD), and served as the Special representative for the United Nations Mission to Sudan (UNMIS) for Darfur (2004-2006). He was knighted in the Order of the Netherlands Lion. Author of Catalysing Development? A Debate on Aid.
José Ramos-Horta
East Timorese political activist who, along with Bishop Carlos F.X. Belo, received the 1996 Nobel Prize for Peace for their efforts to bring peace and independence to East Timor, which was under Indonesian control from 1975 to 1999. Ramos-Horta served as prime minister of East Timor from 2006 to 2007 and as president from 2007 to 2012. Author of Funu: The Unfinished Saga of East Timor.
Kailash Satyarthi
Mr Satyarthi has been a tireless advocate of children's rights for over three decades. He and the grassroot movement founded by him, Bachpan Bachao Andolan (Save the Childhood Movement), have liberated more than 84,000 children from exploitation and developed a successful model for their education and rehabilitation. Mr Satyarthi has been the architect of the Global March Against Child Labour, whose mobilization of unions, civil society and most importantly, children, led to the adoption of ILO Convention 182 on the worst forms of child labour in 1999. In 2014, he was jointly awarded the Nobel Peace Prize for "struggle against the suppression of children and young people and for the right of all children to education."
Prof. Amartya Sen
Nobel Laureate for Economics, received in 1998 for his contributions to welfare economics and social choice theory and for his interest in the problems of society's poorest members. He is the Thomas W. Lamont University Professor, and Professor of Economics and Philosophy, at Harvard University and was until 2004 the Master of Trinity College, Cambridge. Author of Development as Freedom and The Idea of Justice.
Salil Shetty
Human rights activist, Former Secretary General of the human rights organization Amnesty International. Previously, he was the director of the United Nations Millennium Campaign from 2003 to 2010, credited with significantly increasing awareness of and accountability for the Millennium Development Goals across the world.
Dame Stephanie Shirley
A highly successful IT entrepreneur turned ardent philanthropist. She is the founding ambassador for philanthropy in the UK and her charitable Shirley Foundation is now one of the top 50 grant-giving foundations in the UK supporting autistic and IT causes and has initiated and funded a number of projects that are pioneering by nature, strategic in impact and significant in money terms. Author of Let it Go: The Memoirs of Dame Stephanie Shirley.
Clare Short
Clare Short was appointed Secretary of State for International Development, a post she held for six years. Clare oversaw the transformation of the previous Overseas Development Administration into the newly independent Department for International Development (DFID) which for the first time would have a Cabinet-level representative. She secured large increases in Britain's overseas-aid budget and pioneered policies that sought to improve the ways in which aid was deployed by the governments of developing nations, promoting transparency and combatting corruption. During her time at DfID, Clare worked closely on African poverty and persuaded Chancellor Gordon Brown to wrote off the British debts of Africa's poorest nations.
Prof. Peter Singer
Ethical and political philosopher best known for his work in bioethics and his role as one of the intellectual founders of the modern animal rights movement. Co-founder of The Life You Can Save, a non-profit devoted to spreading ideas about why we should be doing much more to improve the lives of people living in extreme poverty. Ira W. DeCamp Professor of Bioethics in the University Center for Human Values at Princeton University. Author of Animal Liberation, The Life You Can Save, The Most Good You Can Do and many more.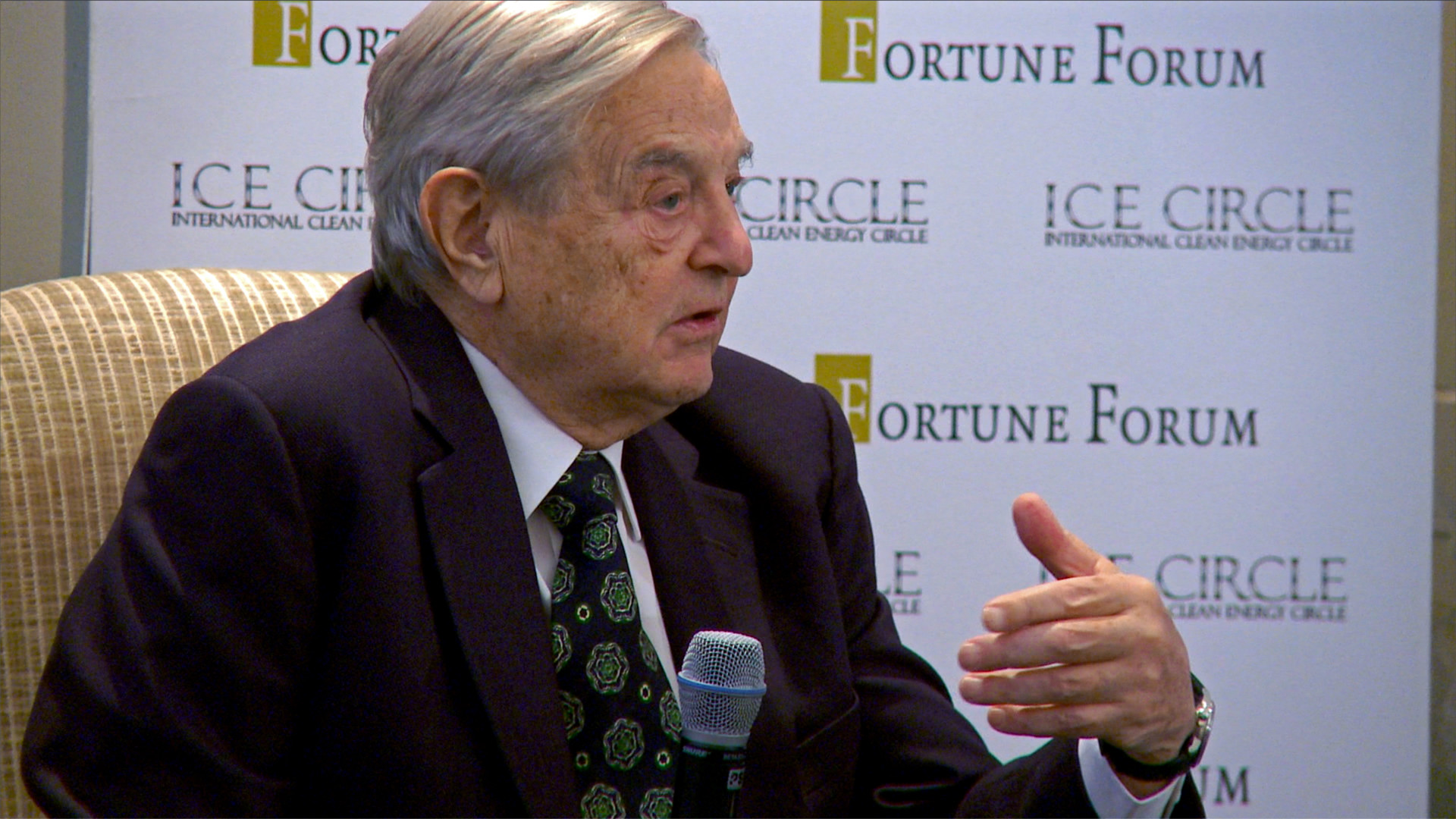 George Soros
George Soros is a global investor and has been a prominent international supporter of democratic ideals and causes for more than 30 years. One of the world's foremost philanthropists, he has given away more than $32 billion of his personal fortune to fund his philanthropic organization, the Open Society Foundations, which supports democracy and human rights in more than 100 countries. Author of; The Age of Fallibility: Consequences of the War on Terror, Soros on Soros: Staying Ahead of the Curve & The Crisis of Global Capitalism.
Hernando de Soto
Economist known for his work on the informal economy and on the importance of business and property rights. He is the president of the Institute for Liberty and Democracy, a Lima, Peru -based think tank devoted to the promotion of property rights in developing countries. The ILD works with developing countries to implement property and business rights reforms that provide the legal tools and institutions required for citizens to participate in the formal economy. Author of; Realizing Property Rights & The Mystery of Capital: Why Capitalism Triumphs in the West and Fails Everywhere Else.
Danny Sriskandarajah
Former Secretary General of CIVICUS: World Alliance for Citizen Participation since January 2013. CIVICUS, is an international alliance of members and partners which constitutes an influential network of organisations at the local, national, regional and international levels, and spans the spectrum of civil society.
Prof. Lord Stern
I. G. Patel Professor of Economics and Government and Chairman of the Grantham Research Institute on Climate Change and the Environment at the London School of Economics. Lord Stern was Chief Economist and Senior Vice-President of the World Bank from 2000 to 2003. Head of the UK Government Economic Service 2003–2007 and led the Stern Review on the Economics of Climate Change, published in 2006, which refers to climate change as an economic externality and the "result of the greatest market failure the world has seen". Author of; Why Are We Waiting? The Logic, Urgency, and Promise of Tackling Climate Change & A Blueprint for a Safer Planet: How to Manage Climate Change and Create a New Era of Progress and Prosperity.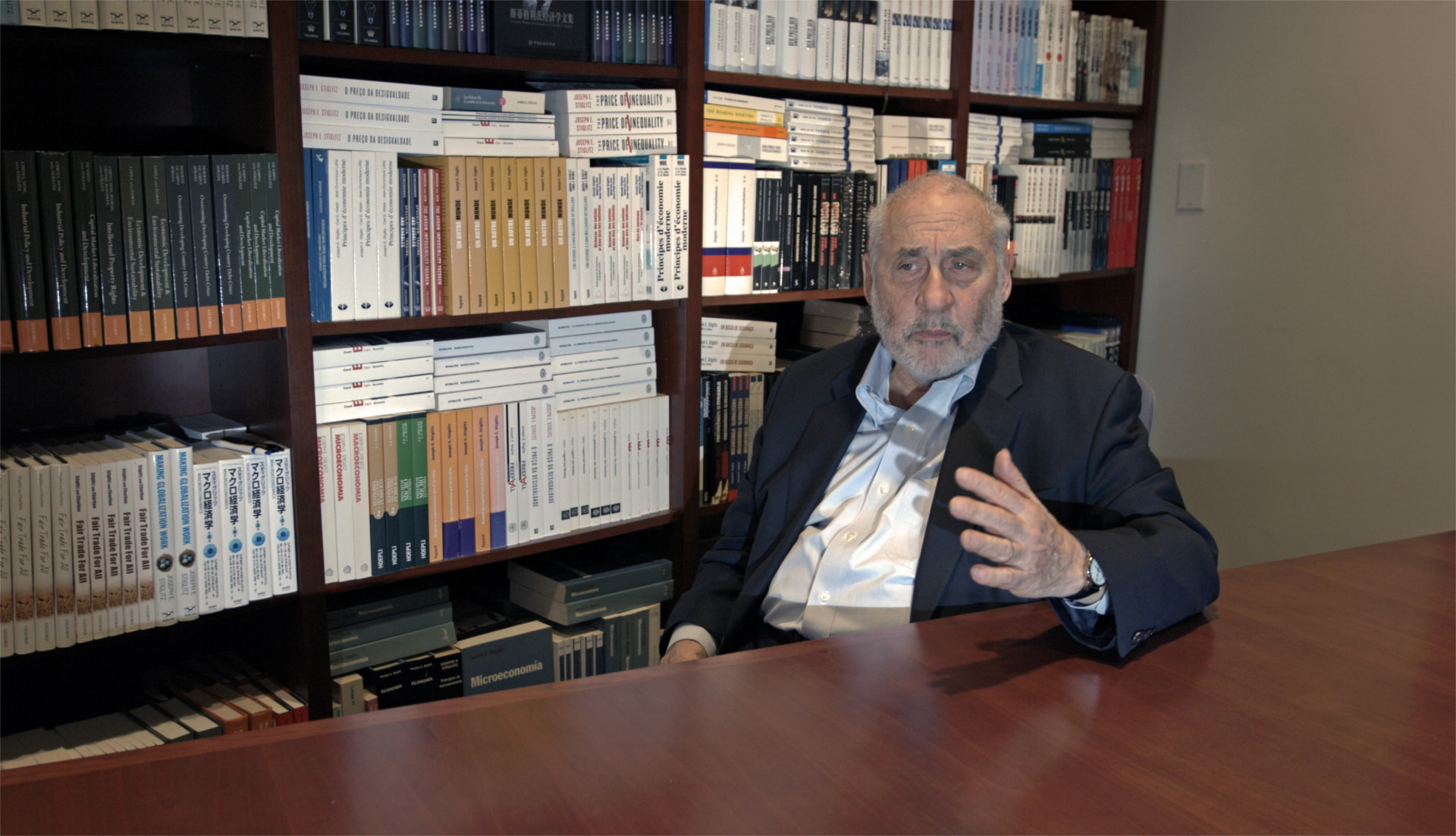 Prof. Joseph Stiglitz
Economist who, jointly, won the Nobel Prize for Economics in 2001 for laying the foundations for the theory of markets with asymmetric information. Former senior vice president and chief economist of the World Bank (1997–2000). In 2000 he was appointed a university professor at Columbia University. Author of; The Price of Inequality, Globalization and Its Discontents, The Euro: How a Common Currency Threatens the Future of Europe and many more.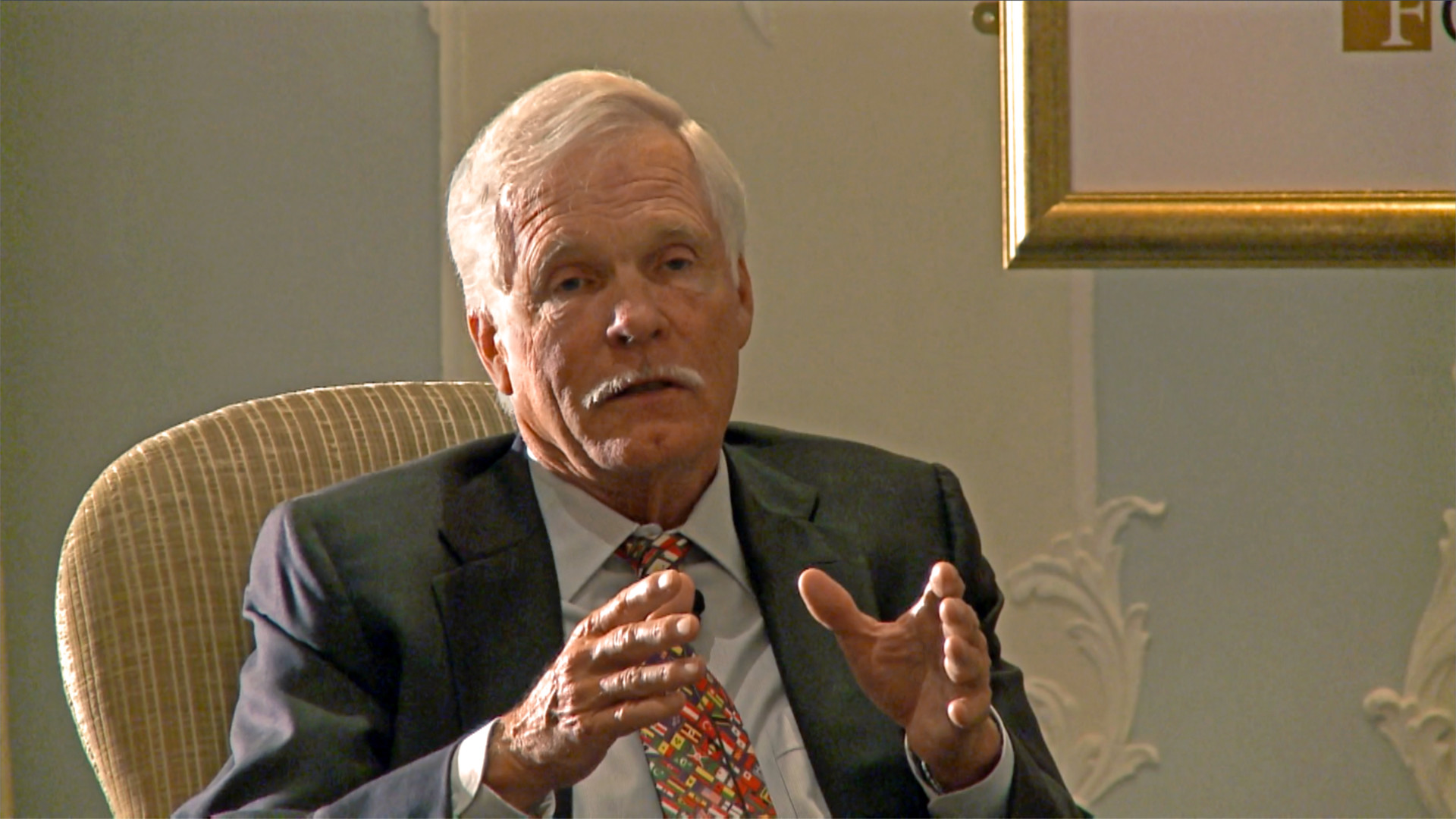 Ted Turner
Media mogul and philanthropist. He is known as founder of the Cable News Network (CNN), the first 24-hour cable news channel. As a philanthropist, he is known for his $1 billion gift to support the United Nations, which created the United Nations Foundation, a public charity to broaden domestic support for the UN. Turner serves as Chairman of the UN Foundation board of directors. Author of; Last Stand: Ted Turner's Quest to Save a Troubled Planet, Call Me Ted.
Ruby Wax OBE
Comedian, actress, mental health campaigner, lecturer, and author. She received an OBE in the Special Honours for Services to Mental Health. Author of; How to Be Human: The Manual, A Mindfulness Guide for the Frazzled & How Do You Want Me?
Dame Vivienne Westwood
Fashion designer, activist, co-creator of punk, global brand and grandmother; a true living legend. Her career has successfully spanned five decades and her work has influenced millions of people across the world. Known for her environmental activism and climate revolution campaign raising awareness for environmental issues through outlandish protests. Author of; Get a Life: The Diaries of Vivienne Westwood.
Prof. Muhammad Yunus
Social entrepreneur, banker, economist, and civil society leader who was awarded the Nobel Peace Prize in 2006 for founding the Grameen Bank in 1983. Pioneering the concepts of microcredit and microfinance with the objective to help poor people escape from poverty by providing loans on terms suitable to them and by teaching them a few sound financial principles so they could help themselves. Author of; Creating a World Without Poverty, Building Social Business, Banker to the Poor & A World of Three Zeros.