We would like to recognize the overwhelming support of our dedicated team who helped to realise the film's aims through their artistry and passion.
Renu Mehta, Writer, Director and Producer has been volunteering her services utilising her wide industry contacts to pull in the 'who's who' of the aid world, interviews and aid footage without incurring fees. Renu Mehta founded Fortune Forum, a registered charity, in June 2006 to innovate responses to the global challenges of poverty, climate change and preventable diseases through its high-level convening and campaigning work. Its convening work brings together leading philanthropists, global leaders and celebrity activists to share their ideas, influence and resources for social change. The Forum was established to stimulate the culture of giving. Her campaigning work is regularly published in the respected international press; past Fortune Forum events have achieved wide international media coverage; in print and broadcast reaching over a billion people globally. The combined advertising equivalent cost and profile generated for the participating charities was over £100 million pounds, boosting the life giving projects that the Fortune Forum supports. www.fortuneforum.org
Renu is also in production with 'The Great and The Good' ® series which gets up close and personal with some of the world's most revered and successful icons who all share one defining value, serving the Greater Good. They reveal their inner secrets of success and happiness. Renu has held talks with over 20 Nobel Laureates during her vocation as philanthropist and activist.
Kane Kramer, Director of Photography who shot most of our own generated live footage. Kane Kramer is one of Britain's greatest inventors. His most notable invention is the technology behind the MP3 player. He was the first to conceive the idea of downloading music, data and video down telephone lines in 1979 when he was 23. Together with James Campbell they went on to pioneer digital recording and built the world's first solid state digital recorder/players. Kane was recognised by Apple in 2007 for his inventorship and since has acted as expert consultant. Kane's invention of the MP3 player was singled out as the "brains who actually developed the MP3 technology (no it wasn't Apple)" in Sir James Dyson's 'Ingenious Britain' report for Prime Minister David Cameron.
Kane is the founder of the British Inventors Society (BIS), the British Invention Show and organiser of the British Invention of the Year Awards. Working with inventors for the past 30 years, Kane has advised and assisted inventors to both protect and help them commercialise their ideas.
Red Bennett, Music Composer. Red is a Los Angeles based composer and musician. Drawing from a varied background ranging from punk rock to straight-laced serious classical music his music has appeared in films, advertisements and on television. Red's concert works range from opera to electronic compositions and have been performed by ensembles such as the International Low Brass Trio and the Oakland East Bay Gay Men's Chorus.
He is a graduate of the San Francisco Conservatory of Music where he studied with Elinor Armer and Conrad Susa. Other important teachers and mentors are Belinda Reynolds, Hall Goff, Melecio Magdaluyo, John Boyle, Charlie Beutter, Daniel Janisch, and Noam and Clay.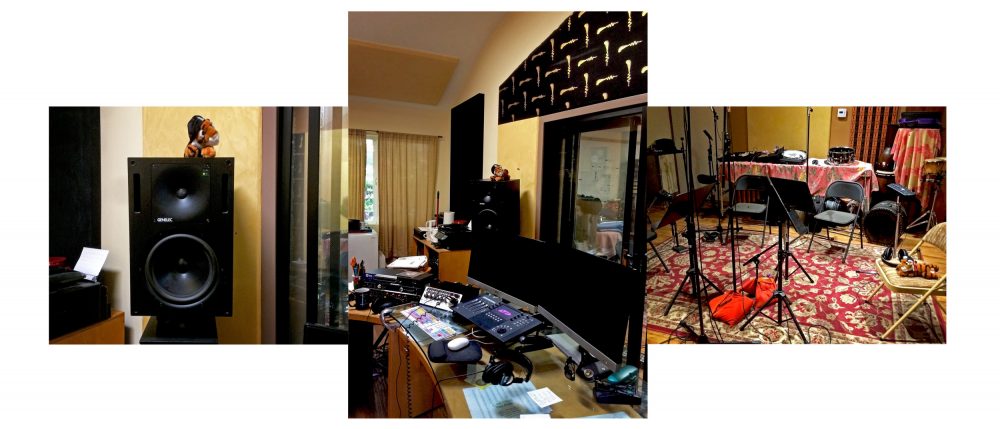 Executive Music Producer, Alex Heffes. Golden Globe nominated composer, Alex has over 60 film and TV scores to his name. His scores to Kevin Macdonald's Academy Award-winning films ONE DAY IN SEPTEMBER, THE LAST KING OF SCOTLAND and BAFTA-winning TOUCHING THE VOID that first won him international acclaim.  In 2010 Alex scored his second Academy Award-winning documentary feature INSIDE JOB.
Alex received his first BAFTA nomination for his score to the HBO drama TSUNAMI: THE AFTERMATH. In 2011, he received 'Discovery of the Year' by the World Soundtrack Academy and the following year his score to Justin Chadwick's film BOY was featured at the opening ceremony of the Olympic velodrome at the London Olympics. In 2012 he won the Ivor Novello Award for best film score of the year for THE FIRST GRADER and in 2013 Alex received a Golden Globe award nomination for his score to MANDELA: LONG WALK TO FREEDOM. He has been nominated for numerous other awards and in 2015 was invited to become a member of The Academy of Motion Picture Arts and Sciences.
Full Audio Post Production, Lucy J Mitchell,  is a freelance Sound Editor and Dubbing Mixer for TV, Film and Computer Games. Lucy has been working in the Audio Post Production industry for 10 years and works on all genres and all areas of sound editorial. Lucy is a writer for renowned audio industry website Protools Expert, has both chaired and been part of panel discussions at BVE and The Media Production Show, and is a guest lecturer and workshop leader at multiple Universities and 6th Form Colleges.
Lucy started her career at Envy Post Production where she was named one of the Top 30 Under 30 in Broadcast Magazine's Broadcast Hotshot feature in 2013 and went freelance in 2015, where she has worked for multiple post-houses, film production companies and independent directors. She has worked on many documentaries over the years, both series and features, for major broadcasters including but not limited to BBC, ITV, SKY, National Geographic, The History Channel and Discovery Channel.
Credits include Top Gear, EastEnders, National Geographic's 'David Attenborough's Rise of the Animals', The Children of Syria, Derry Girls, and feature documentary "No Fire Zone: The Killing Fields of Sri Lanka'.­­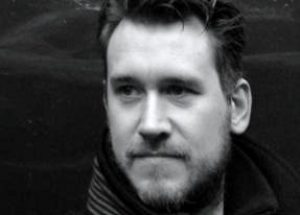 Nevan Carey, Colourist. Nevan is a London based freelance colourist and editor with more than 15 years in the post production industry covering a variety of roles. Before going freelance earlier this year, Nevan was Senior Editor, Colourist and Head of Post Production for Create, CNN International's award winning branded content studio.
Nevan has graded and edited for a variety of prestigious companies and charities such as Lexus, Samsung, Cathay Pacific, LG, Hyundai, NSPCC, Plan International and many more and his work now encompasses branded content, TVCs, music videos, short films and documentaries.
K M Asad
Is a documentary photographer based in Dhaka, Bangladesh. He is a photojournalist at Zuma Press news agency and contributor photographer at Getty images. A member of the Pathshala South Asian Institute of Photography. In 2014 he was awarded the Lucie Awards (IPA) Deeper Perspective Photographer of the Year and his work is part of a permanent collection displayed in the Kiyosato Museum of Photographic Arts (KMPOA) in Japan for the last 9 years. Other awards include: 2013, Picture of the year International (POYI) News picture story- Freelance/Agency, 2013, Invisible photographer Asia (IPA) Documentary Award, 2013, Humanity Photo Documentary Awards organized by UNESCO.
Nic Bothma
Nic started working part time as an assistant for BBC television news crews until 1994 when he began work as a freelance photojournalist, documenting the fall of Apartheid and South Africa's transition into a democracy.
Nic has worked in more than 80 countries over the past two decades and has won numerous international awards for his photography. His photojournalism work is represented by the European Press Photo Agency. Some of his awards include: First Prize Olympic Action, Pictures of the Year International, USA 2017, First place, United Nations Changing Lives Contest, United Nations 2008, Award of Excellence, Pictures of The Year International, USA 2013, Photographer of the Year, Fujifilm African Press, South Africa 2007, USA International Press Photographers Award, USA 2006.
Florian Buettner
Is a Berlin based photographer represented by Laif Photography Agency. Florians work has won multiple awards including; 2015 – Zenith Fotopreis – amongst Winners, 2014 – The Other Hundred – amongst Winners, 2012 – VG Bild-Kunst Stipendium, 2011 – Photography Masters Cup Nominee category of Photojournalism, 2011 – 2nd Place, "Ten Years after 9/11: searching for a 21st Century Landscape" exhibition in PowerHouse Arena inBrooklyn, New York, 2010 – 2nd Place, "Focus – Reportage".
Turjoy Chowdhury
Turjoy Chowdhury is an independent documentary photojournalist based in Dhaka, Bangladesh. He mostly works on humanitarian issues and crisis's.  His work has appeared in; The Wall Street Journal, The Guardian, The Huffington Post, BBC, Al Jazeera and many more.
He has achieved many different international awards: Picture of the Year International 2017, Emerging Talent Award 2015; Jessica Lum Award 2014; Future Voice Jury Award 2014, in Eye time photo contest, Photophilanthropy activist award 2013.
David Goldman
David is a freelance photographer with over 20 years' experience. He has won multiple awards including the 2015 Nomi Network Photojournalism Award for his work highlighting human trafficking in India and Cambodia.
David focuses on social issue photography highlighting human rights abuses, marginalized people and maternal health. David's work has been featured globally in many publications including: UN Women, Huffington Post, Mapita, Emmy Magazine, The Photo Brigade and many more.
Younes Mohammad
Born in Dohuk, Iraq. He's a Kurdish freelance photographer mostly active on assignments highlighting regional conflict. He spent his life in Iran as a refugee 1974 – 1998, and graduated in MBA University of Tehran. His work has been exhibited internationally and published widely.
He has received numerous awards including; 2016: Gold Prize Of Conflict – The Tokyo International Foto award, First Prize Of Conflict – The Moscow International Foto award, 2016: Jury Award The Days Japan International Photojournalism Award.
Alfonso Moral
Alfonso Moral is a documentary photographer and filmmaker born and raised in Spain and now based in Beirut. He has won many international photography awards such as; Vevey Images dummy book Award – 2017. Pierre & Alexandra Boulat Prize 2015.  Les Rencontres d'Arles Finalists Pdf Award, 2015. Leica Oscar Barnack Prize. Finalist, 2014. Picture of the Year International, Long Multimedia Story – First Prize, 2011. Picture of the Year. Feature Picture Story. Award of Excellence 2008.
Samsul Said
Born in Pekan, Malaysia. Samsul is a freelance International photojournalist and Multimedia video producer. He is a contributor to Reuters News Agency and has more than 11 years of experience in photojournalism.
Samsul's work has been published in many publications worldwide such Time Magazine, Washington Post, USA Today, The Guardian, The Telegraph, The Huffington Post, L.A Times, The New York Times Online, China Daily, International Herald Tribune, Reuters and many more.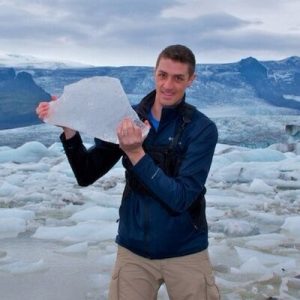 Rob Sall
As a graphic design minor, he took photography courses to expand the basic knowledge he had of photography and to learn developing and printing. Rob began to travel more extensively over the years and fell in love with the "natural places" after trips to Brazil, Costa Rica and Hawaii among others. Trips to Berlin and Sydney marked Rob's 4th and 5th continents in 2009. Before a trip to Peru and Bolivia in 2010, Rob decided to buy a new DSLR camera to capture better shots of the wildlife in the Amazon, as well as Machu Picchu and the Inca Trail.
Continent six was checked off in November 2011 when he ventured to Africa, spending 18 days in both Kenya and Uganda. In only seven days in Uganda he added over 200 species of birds and countless other African wildlife to his list of animals.
Maria Turchenkova
Is a freelance documentary photographer based in Moscow, Russia. After five years of radio journalism, Maria took up photography in 2009 and began her career by documenting political issues in Moscow, and covering stories about opposition activists.
Since 2011, her attention has focused primarily on the North Caucasus. She concentrates on political and social issues, covering daily news and working on her own documentary projects, in both still photography and multimedia.
Asmaa Waguih
Is an independent photojournalist who is based in her home town of Cairo, Egypt. She worked as a freelance reporter in Iraq for three years where she developed a love for pictures. Later she received several assignments that focused on the Arab world and the Islamic community, in such countries as Gaza, Iraq, and Pakistan.
She worked for Reuters News Agency for eight years. During this time, she was twice embedded with U.S. marines in Afghanistan. She went on to cover the Arab Spring in Egypt, Libya, and Syria. For her work in Egypt and Syria, she has won many awards including; 2012 Reuters' Photojournalist of the Year Award of Excellence, General News Single, CHINA International Photo Prize (CHIPP) 2016.