Through our APPG meetings we provide external expert speakers to provide specialist knowledge for parliamentarians, helping them to build expertise. Our global policy engagement with think tanks, luminaries and parliamentary partners would be propelled and underpinned by these meetings to build research, diplomatic and policy maker consensus calling for bigger and better quality aid.
'Strengthening Democracy (and Weeding out Corruption) – Africa and Beyond' with Special Guest Speakers
Tuesday 21st March 2023, (17:33-18:46), House of Lords Committee Room G
Chaired by Alex Sobel MP
Dr. Mo Ibrahim – Keynote address
Telecoms entrepreneur and billionaire philanthropist, Dr Mo Ibrahim is the Founder and Chair of the Mo Ibrahim Foundation, which he established in 2006 to support good governance and exceptional leadership on the African continent and is the Co-founder and Co-chair of the Africa Europe Foundation.
Dr Mo Ibrahim talked about his background and how it led to the establishment of his foundation. Ibrahim passionately raised systemic issues impeding Africa, such as illicit financial flows, international commercial corruption that are perpetuated by the West, and how this has prevented the continent from achieving its potential. He showcased the work of his foundation; its African leadership prize to promote good governance and healthy role models of leadership. He described his Index which tracks a robust set of governance and development indicators for Governments to deliver growth and inclusion for African societies. Dr Mo Ibrahim's pioneering methodologies is moving the needle on African development and democracy.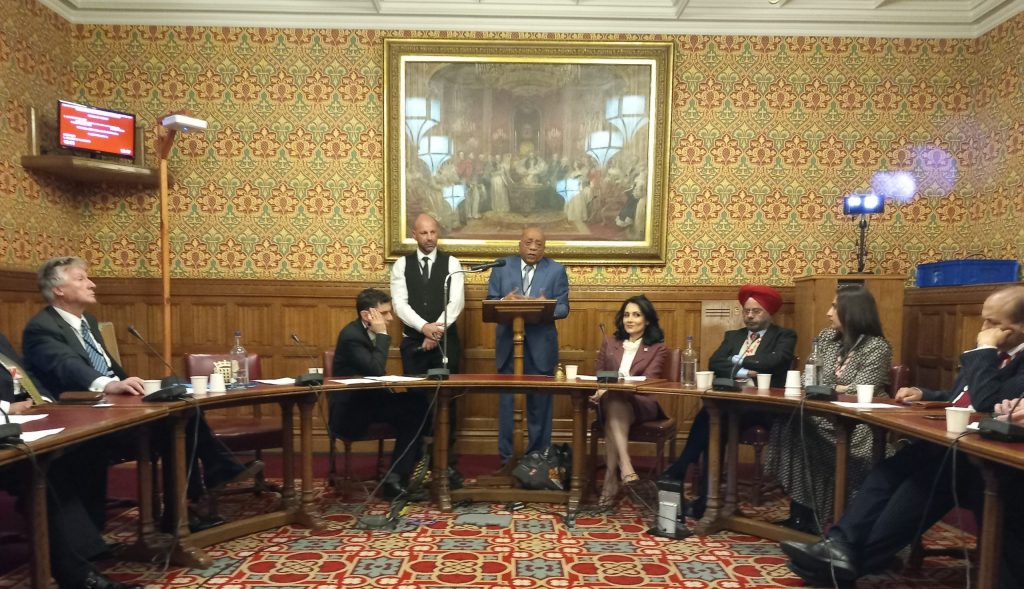 Ambassador Thomas Stelzer – Remarks
Ambassador Thomas Stelzer is IACA Dean. IACA advances the UN's Convention Against Corruption by offering technical assistance for states, organizations, corporations, and stakeholders. Its programs provide skills necessary to root out corruption and improve the rule of law, good governance, and accountability.
Ambassador Thomas Stelzer talked on the importance of education on anti-corruption and set out practices on how to carry out this education. He addressed the importance of fighting corruption to meet UN SDGs.  He made more specific reference to the importance of the anti-corruption work in relation to UN SDGs in Africa.